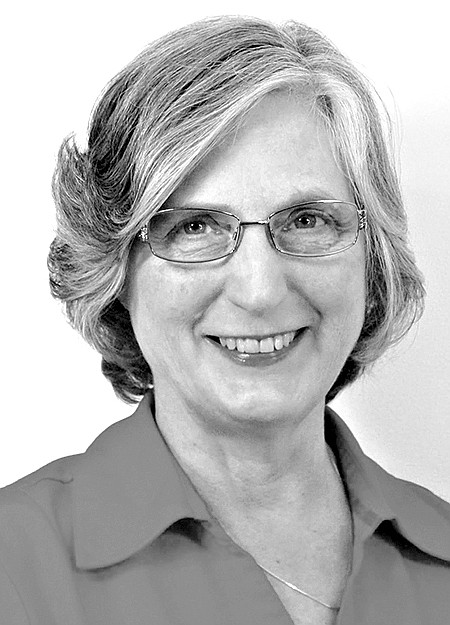 An abundance of friends is better than things
By Joan Hershberger
The big gala gala is drawing to a close. Saturated with too much food, fun and gifts, we've decided "it's time to ditch some things" this year.
The lifestyle hero of Lee Child's fictional series starring retired former Marine Jack Reacher suddenly looks attractive. Reacher only has the clothes on his back and a toothbrush. He takes buses, gets off whenever he wants, and only has time to solve one person's horrible dilemma. Then he buys clean clothes, throws away the dirty clothes and leaves.
In real life, we work for the money to buy more things that need a place to keep them. The bigger the house, the taller our piles of stuff.
Recently, for the second time, I helped sort out an estate. The first time was the effects of my grandmother. As her family sorted out, we remembered the big and small events we had shared as a family. Such a contrast to the ridding of this year after the death of a confirmed bachelor. His three plates, his unused stove, his nearly empty refrigerator and his boxes of stew underscored his celibacy. A few basic clothes, a bed, a lounge chair, a TV and a van with the tools of his mechanic trade said he didn't need much.
Still, he filled his apartment with "cool things" he found at estate or garage sales. His eclectic tastes included: trains, records, ceramics, knick-knacks, paintings, stamps, coins, Christmas decorations and books. Lovers of garage sales knew him well. One man said, "If I saw him in another room at a real estate sale, I would go around the other way. I knew when we met we would talk for a while.
"When he got it back, he didn't let go," another friend commented.
I expected to find the lair of a hoarder. I did not do it. We had plenty of room. We found the three closets stacked at the limit and the walls lined with shelves and loaded display cases.
It didn't matter what he paid for things, whatever their real value, it didn't matter anymore. Everything had to be sold, given away or trashed. Just like with my grandparents' housewares.
In the end, the really cool stuff he left behind came from the stories his friends told about his gregarious nature and the many ways he has helped people. For example, every week he would drive a guy without a car into town to shop for groceries. For a long time, he monitored an elderly woman on a daily basis who lived alone until her health condition forced him to move.
In the back of his pickup truck, he carried tools to change oil or do minor engine repairs to supplement his limited income and help others in a pinch.
"The story that best describes him," a friend said, "is when he saw a woman with a dead car in the Walmart parking lot. He found out she didn't need one. new battery, she needed a new starter. So he got one and changed it for her on the spot. "
He hadn't planned on "what if …" He had planned to appreciate the people he met every day and help where he could.
As we chop down the trees, put away the decorations, and prepare for the New Year that lies ahead, reflect on how things complicate our lives, consume our time, and drain our energy just as Jack Reacher often details. As the New Year approaches, decide to spend your time and energy with people creating memories that last. Those who stay will cherish these shared moments long after the gifts are gone or have been consumed.
Joan Hershberger is a former editor of the El Dorado News-Times and author of "Twenty Gallons of Milk and other El Dorado News-Times" columns.