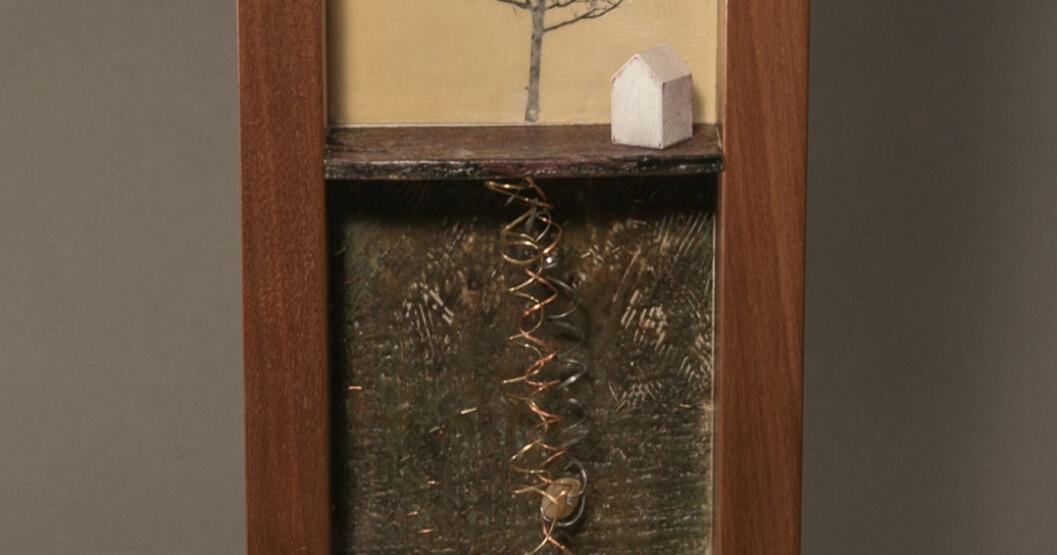 The collective exhibition "Work with Wax" opens today at the GVCA gallery | Lifestyles
MOUNT MORRIS – The work of a group of nearly 30 artists who work with beeswax-based art media is featured in a new exhibition at the Genesee Valley Council on the Arts, 4 Murray Hill Drive.
The unique exhibition, titled "Finding Common Ground", is a collaboration with the Rochester-based group Working With Wax.
According to the founder of Working with Wax, Kathryn Bevier, the title "demonstrates the unity of the members in their commitment to exploring artistic creation through the medium of wax. What each artist has accomplished with wax goes in a thousand intriguing directions. You have to see this show to see the potential of the medium.
An opening reception is scheduled from 2 to 4 p.m. on February 26 with an encaustic painting demonstration scheduled from 1 to 3 p.m. Free entry.
The exhibition highlights a diverse body of contemporary 2D and 3D art created by 27 artists who work with beeswax-based art media.
The Working With Wax group — founded in 2015 and led by encaustic painting expert Kathryn Bevier — is an alliance of Western New York artists who work with beeswax-based media like main studio practice. Members share ideas, best practices and consult with each other as they explore the possibilities of the beeswax medium.
Although the prolonged pandemic prevented the group from meeting in person, the artists continued to work in their individual studios to produce new works featured in this exhibition.
"The Genesee Valley Council on the Arts is thrilled to welcome this Rochester-based group of artists to our arts center here in Livingston County," said John Daniel Connors, GVCA Gallery Coordinator. "We hope this cross-collaboration will continue to expand our reach in Monroe County, allowing area residents to experience all that the Arts Council has to offer artists, creatives and community members."
The exhibition features works of art created with 'hot' and 'cold' wax. Both forms appeal to artists because of their versatility and potential to develop rich layers, multimedia, collages and elegant, often mysterious surfaces. With wax, the process and product mutually intrigue artists and viewers, GVCA officials said.
Hot wax is an encaustic paint composed of beeswax, pigments and hardened resin into a solid form. Artists melt paint on a heated work surface and paint with it in a molten state to develop layers and textures.
Cold wax is a colorless oil painting medium composed of beeswax, solvent and resin having the consistency of vegetable shortening. Artists mix cold wax with oil paint to develop paintings with transparent layers, textures and inventive surfaces. Painters and printmakers who work with cold wax share an interest in working intuitively and experiencing the physicality of paint.
The GVCA is currently following all updated health guidelines provided by New York State.
Regular gallery hours are 11 a.m. to 4 p.m. Tuesday through Friday (until 7 p.m. Thursday) and 11 a.m. to 3 p.m. Saturday.